Collaboration
Circular Economy
International
National
Story 5: Plastic Pacts: Regional Collaboration and Global Leadership
Bringing together frontrunner companies with governments and other expert organisations, Plastic Pacts are leading the transition to a circular plastics economy and collaborate on solutions to reduce plastic waste. Recently Plastic Pacts from the Americas came together in a workshop to share experiences, discuss solutions and future collaborations. This meeting was organized by the Reducing Plastic Waste in Canada Project.
In January 2023, Plastic Pacts from Chile, Columbia, the United States, Canada, representatives from the European Plastic Pact, Mexico's ECOCE, World Wildlife Federation, and the UK WRAP were together for a three-day workshop in Vancouver to share knowledge, discuss implementation challenges and identify opportunities for future regional collaboration.  This was the first meeting of Pacts on a regional basis complemented by virtual presentations from the Poland and Portugal Plastic Pacts and the Ellen MacArthur Foundation.  The group focused on how they are advancing projects in key work stream areas such as reuse, design for reduction and golden design rules, end-markets and transboundary issues, public outreach and communications, reporting and recruitment. They confirmed their interest to continue their collaboration and develop an information sharing mechanism and identified priority topics that would benefit from joint work.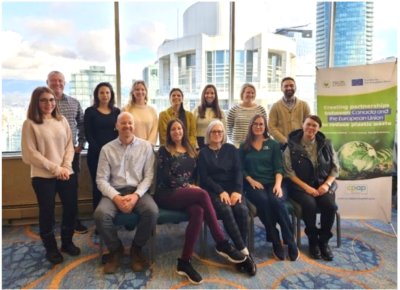 The Australia-New Zealand-Pacific Islands (ANZPAC) Plastics Pact and the European Plastic Pact also serve as examples of other regional collaboration. The European Plastic Pact (EPP) was started by The Netherlands and France and now includes 7 national governments, 20 business signatories and 32 engagement partners. Through the UK WRAP program which is the designated Secretariat, the EPP pursues the achievement of similar targets to 2025 as most Pacts and pursues workstreams that are relevant for their advancement on a regional basis (e.g. labeling systems, collections systems, etc.). The Pact offers a unique platform to exchange ideas, display good practices and discuss challenges in need of a solution to build a new circular economy for plastics. As a regional Pact they have the ability to encourage cooperation, innovation and harmonisation for Europe but also foster a global approach and exchanges.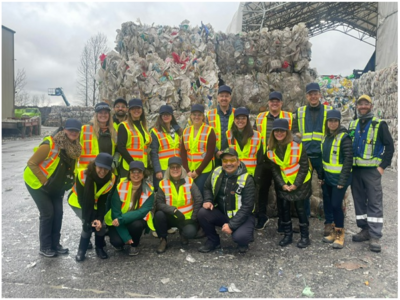 The Ellen MacArthur Foundation is also hosting the Plastics Pact Network which connects national and regional initiatives around the world to implement solutions towards a circular economy for plastic. Lessons learned and best practices are exchanged across regions to accelerate the transition to a circular economy for plastics. The Ellen MacArthur Foundation's Plastic Pact Network includes national plastic pacts in the UK, France, Chile, the Netherlands, South Africa, Portugal, the US, Poland and Canada. Regional pacts include the European Plastics Pact and the Australia, New Zealand and Pacific Islands Plastics Pact.