Single-use Plastic
Take Action
National
How to Have a Plastic-Free Summer
Having a picnic, going on a camping trip, or relaxing at home? Follow these tips for a plastic-free summer. 
Parties and Picnics
Summer parties and picnics can create a lot of waste, as single-use plastic tableware and pre-made foods are often seen as the most convenient option for serving large groups of people. Make your summer parties plastic-free with these tips:
Dishes & cutlery
Resist purchasing single-use plastic dishes and cutlery just because it's easier for clean-up. Instead, use reusables so you can wash and reuse them over and over. Not only will you save money and the environment, real dishes are always the nicer looking option!
For plastic-free single-use options, use natural tableware made from wood or bamboo. Edible cutlery made from rice and flours are also a new sustainable option.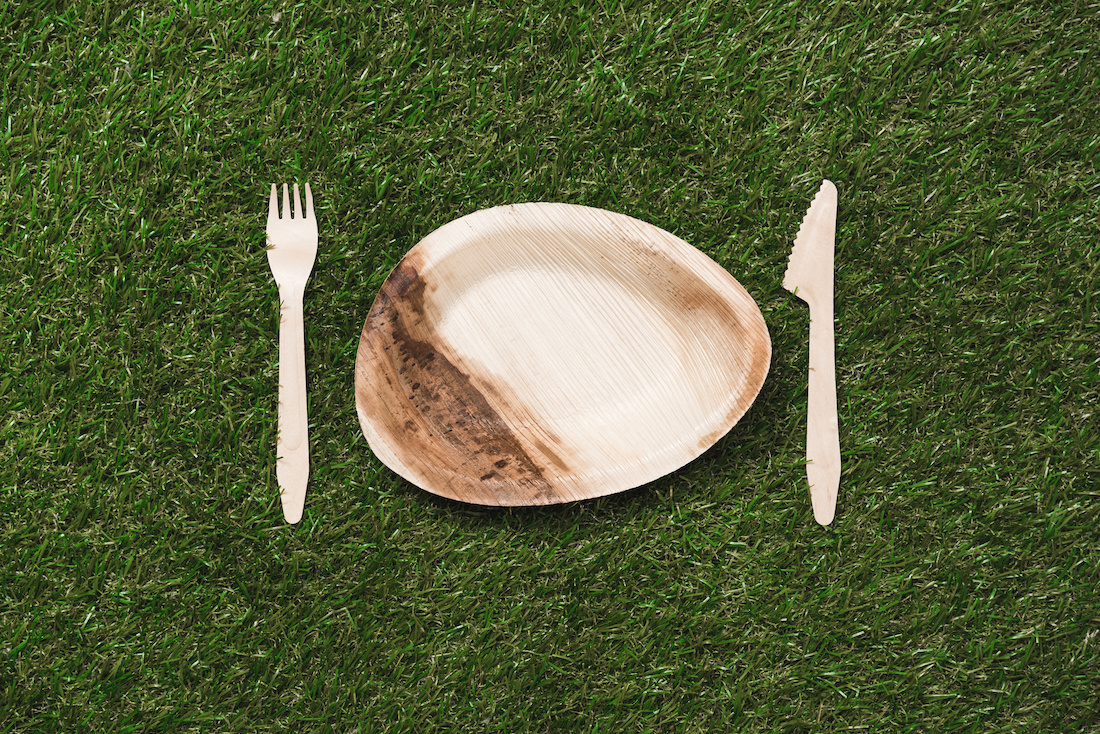 Decorations
Skip the cheap, single-use plastic decorations and switch to decor that is durable, natural, and reusable. In fact, taking a more minimalistic approach to decorating will be cheaper and more sustainable. 
Some great decoration options: 
Real flowers and plants
Reusable table cloths
Paper streamers and garland
Natural, beeswax candles
Reusing old decorations
Visiting your local thrift store for durable decor that can be used over and over. 
Drinks
In addition to swapping single-use plastic cups for reusable glasses, choose natural garnishes and of course, skip the plastic straw and stirrer. Swap plastic straws with reusable or paper biodegradable ones. There are many decorative reusable straws on the market right now that look great in any beverage.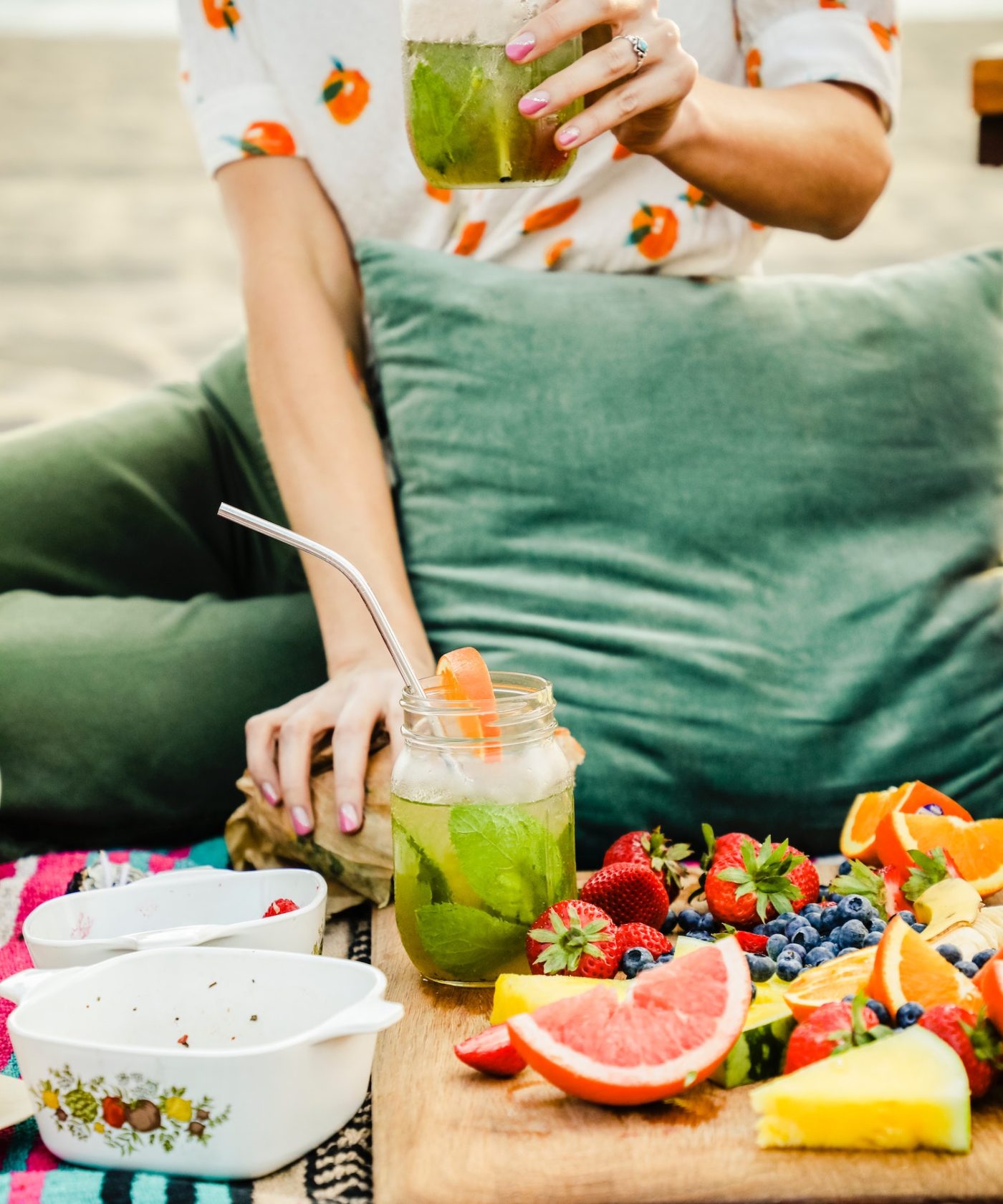 Food
Purchase foods with minimal or no packaging:
Purchase bulk snacks at your local bulk food store.
Skip the pre-made trays and platters from the grocery store and make your own using reusable serving platters. Salads, vegetable, fruit, and cheese trays are very simple to make on your own!
Skip the frozen, packaged barbecue meats and get fresh from the butcher. Many butchers will wrap product in paper instead of plastic, or you can even bring your own reusable container.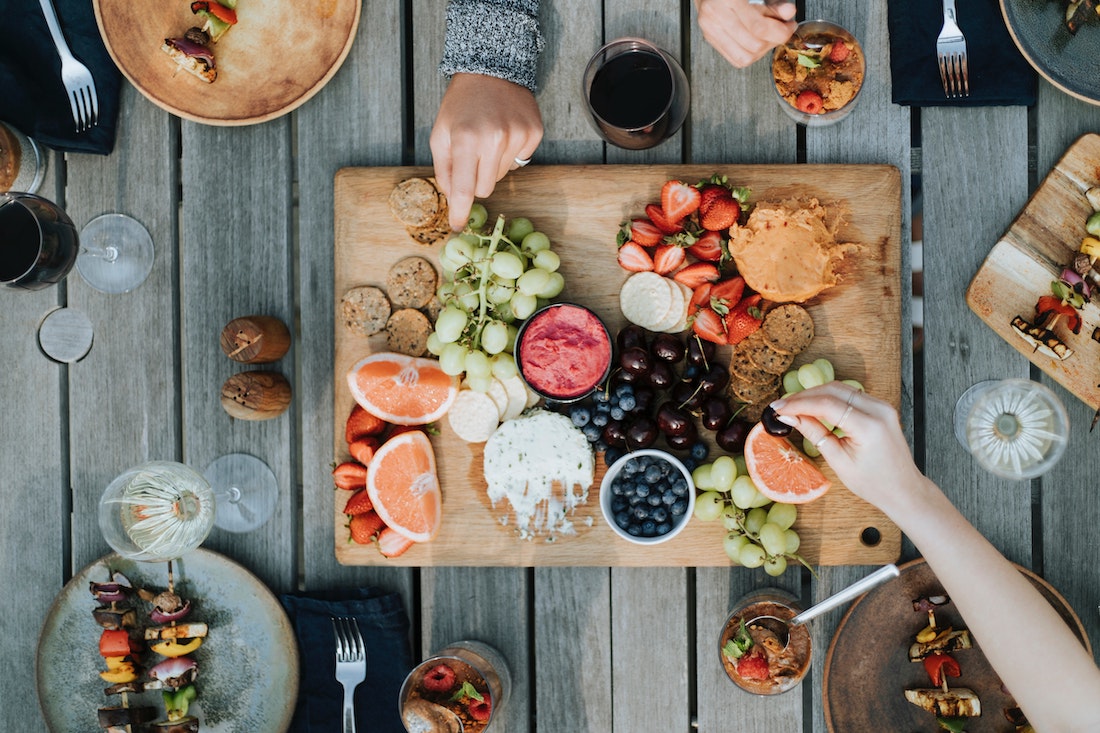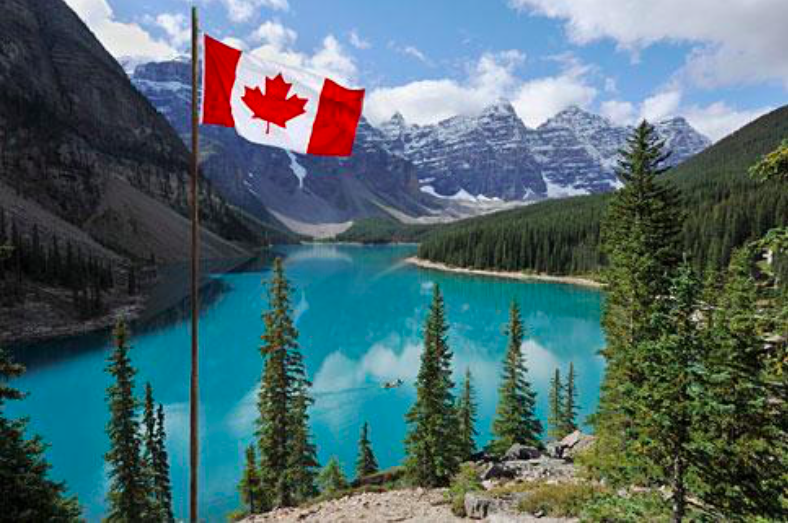 Camping & Hiking
Whether you are camping on a lake or visiting a city park this summer, it's important to keep your plastic footprint to a minimum. 
Staying Hydrated 
Rather than using single-use water bottles for convenience, purchase a large water jug and refill at the tap in your campground. If there is no tap available on the trails, purchase a portable water filtration system to purify water from nearby waterways.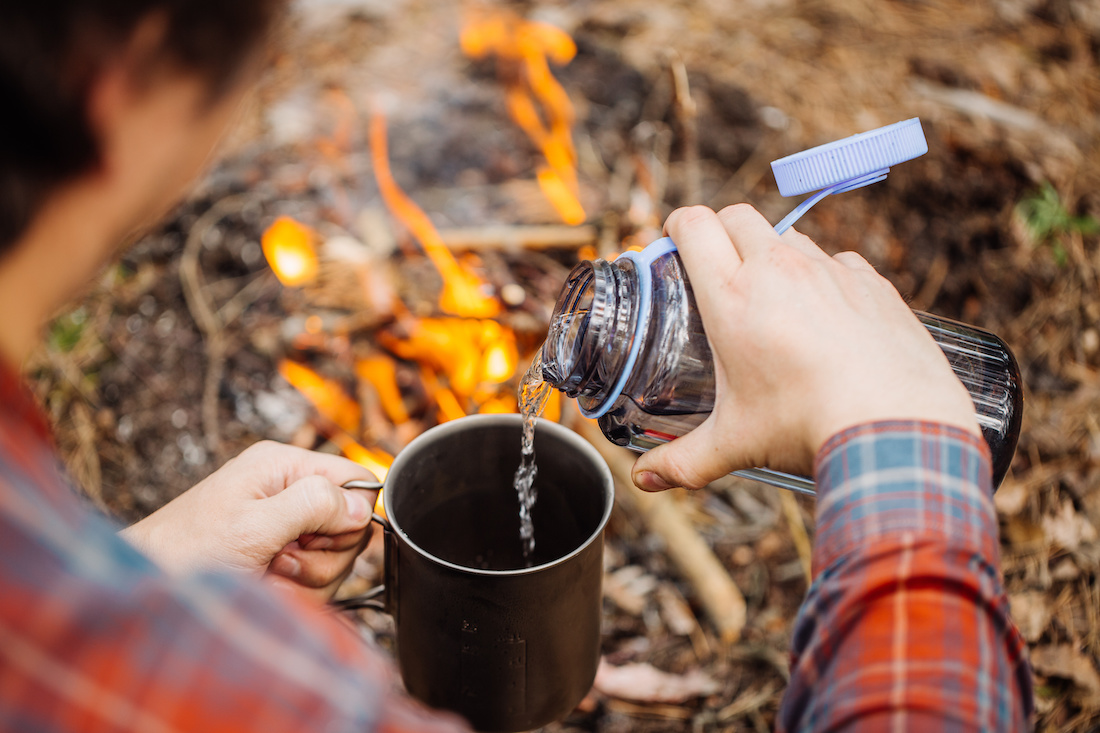 Cooking
Use reusable dishes, cutlery, and cooking supplies. Either bring your supplies from home or check out your local thrift store to purchase a second set of cookware.
Gear
Resist the temptation to purchase cheap gear that you can throw away when your trip is complete. Purchase quality, durable gear that will last many camping trips. Don't get out camping much? Borrow the equipment you need from a friend, or look into sharing services or equipment rental services near you. 
Food
Purchase foods with minimal packaging. Buy produce and proteins in bulk when possible. Before leaving for your trip, portion and prepare ingredients for meals into reusable containers. Not only will this reduce the amount of packaging you bring with you into the woods, portioning out your food ahead of time will minimize the amount of food waste. If you are short on space in your cooler, wrap food in beeswax food wrap that can be washed and reused. 
To keep your food cold, try to limit the amount of plastic ice bags you purchase. Before leaving for your trip fill containers (reusable plastic containers or old plastic food tubs work well) with water and freeze overnight to create ice blocks. If you need to restock on ice throughout your trip, purchase ice blocks over cubes – they last longer! 
Trail mix and snacks are key for any camping or hiking trip. Purchase ingredients (nuts, dried fruits, chocolate, etc.) in bulk and mix into a container. Before hitting the trails portion some snacks into a smaller container or use a reusable resealable snack bag. Not only does this eliminate plastic waste, you can decide exactly what snacks are going into the mix. You can also make your own granola bars, dried fruit, muffins, and more.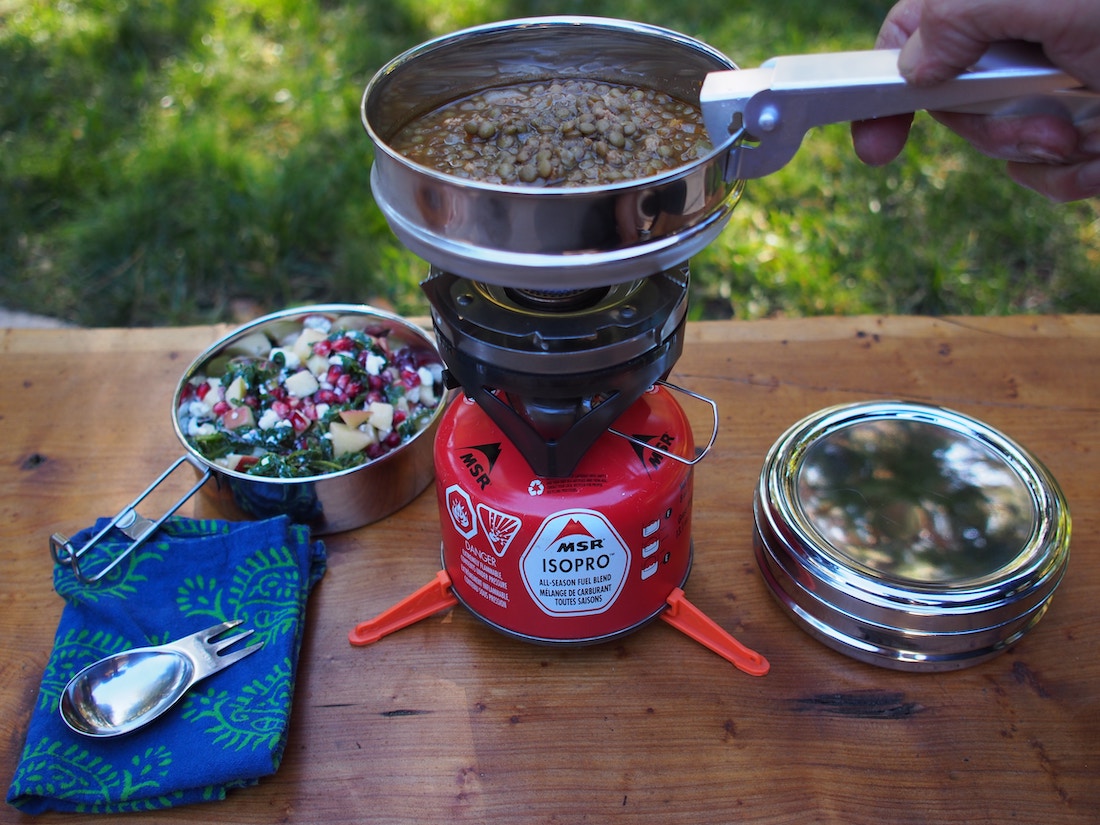 Cleaning up
Avoid disposable cleaning wipes for cleaning up. Instead, use reusable cloths made from alternatives like cotton, muslin or bamboo. Use biodegradable soaps for cleaning dishes and washing your body, in bar form if available. 
Leave no trace behind
For any waste you do make, recycle or dispose of it responsibly. Many provincial and national parks have recycling programs. Please do not burn any plastic. 
Unfortunately, there are litter bugs out there. Bring a small bag with you on the trail to pick-up any litter you find along the way. Recycle or dispose of the waste responsibly once you are back home or to camp.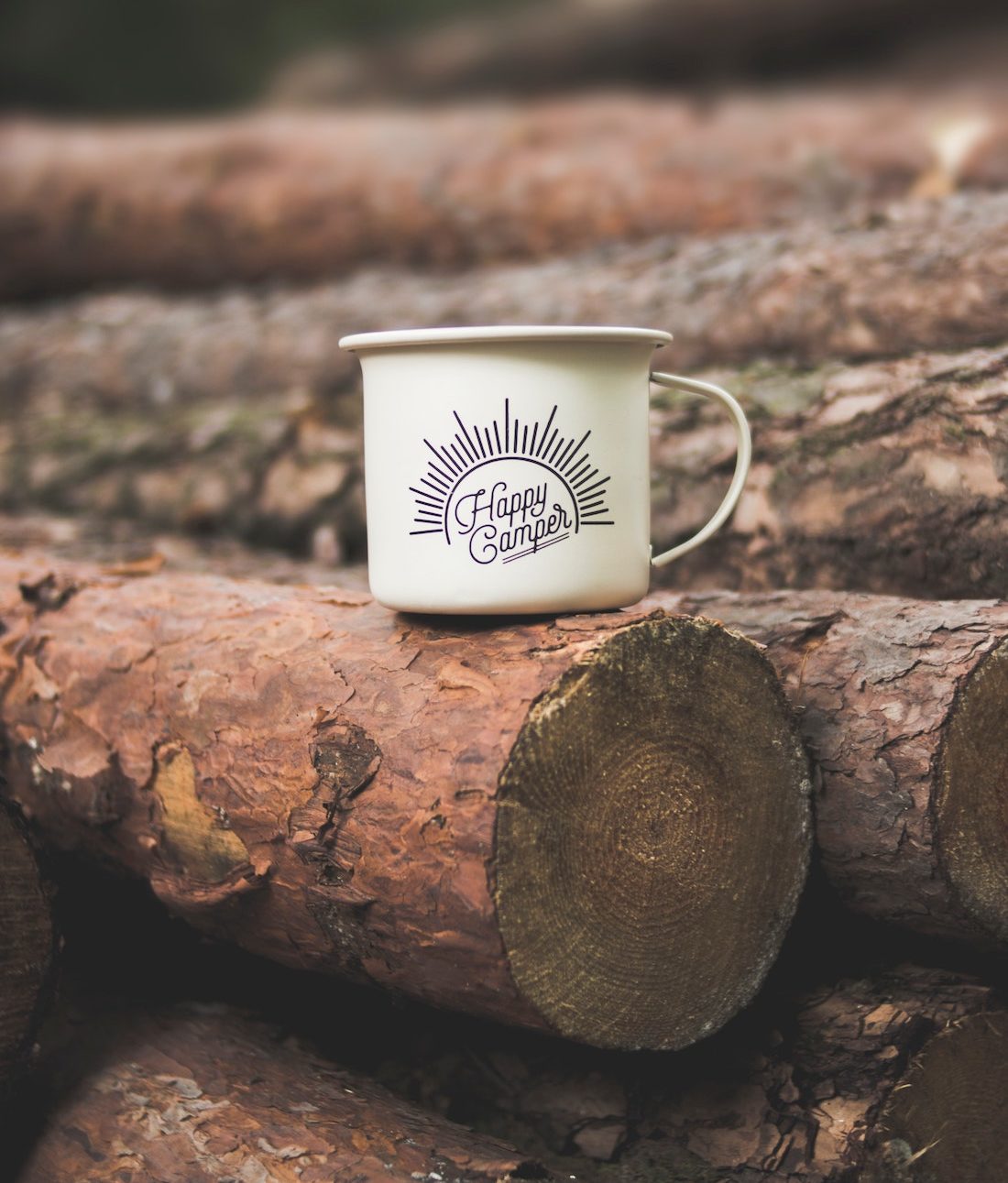 Road Trips
We typically generate more waste when we are away from home, and with the warm weather finally here most of us are away from home a lot more in the summer. 
To-Go Cups
Purchase a reusable coffee mug and water bottle to bring with you so you are prepared for every rest stop while on the road. Many quick-service restaurants will offer a discount for bringing your reusable coffee mug. Hot beverages aren't the only drinks you can get in your reusable mug – try out summer drinks like iced coffees and teas, slushies, or smoothies.
Make your to-go water extra refreshing and healthy by adding lemons, limes, or cucumbers.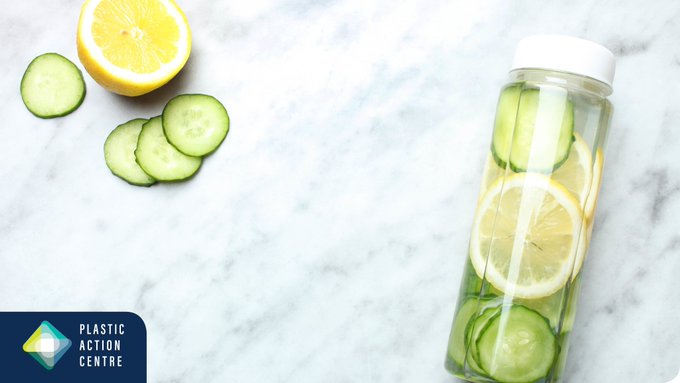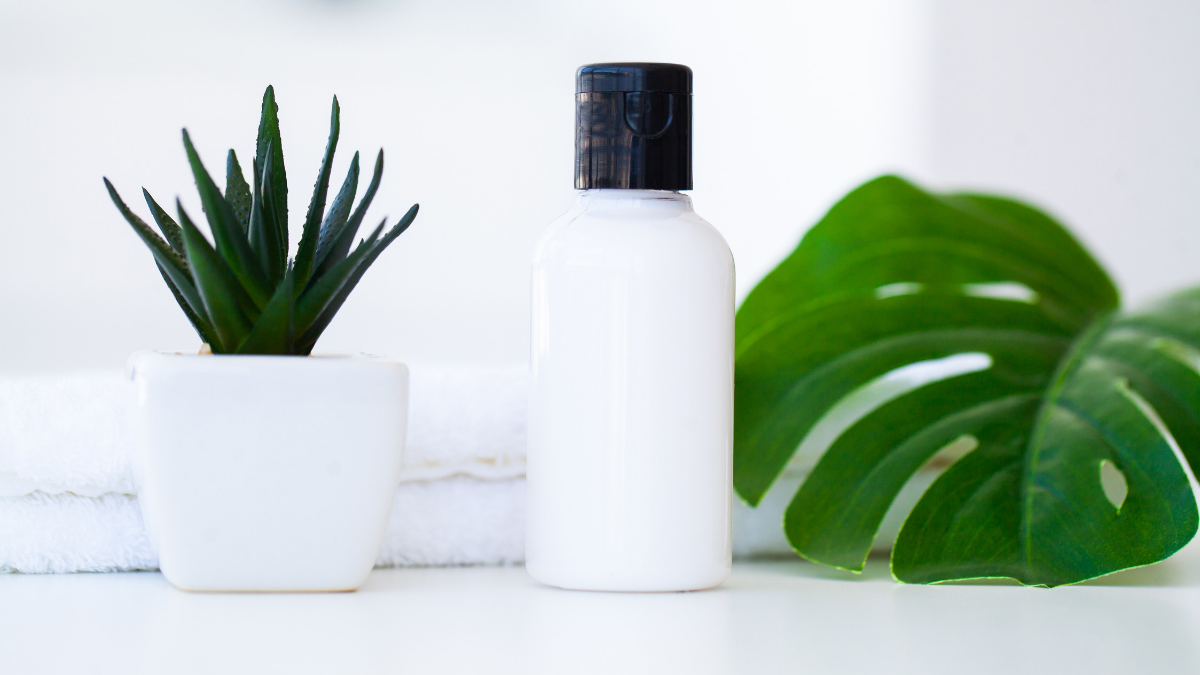 Food
Save money and reduce packaging waste by packing lunch in reusable containers. If making a quick stop at a restaurant, ask them to put your meal in your clean reusable container and bring your own reusable utensils.
Purchase snacks in bulk and portion into reusable containers or reusable resealable bags. 
Stopping for ice cream is a must for summer road trips. Take the plastic-free (and edible!) approach and get yours on a cone instead of a single-use plastic cup. Not a fan of cones? ask for yours in a reusable bowl.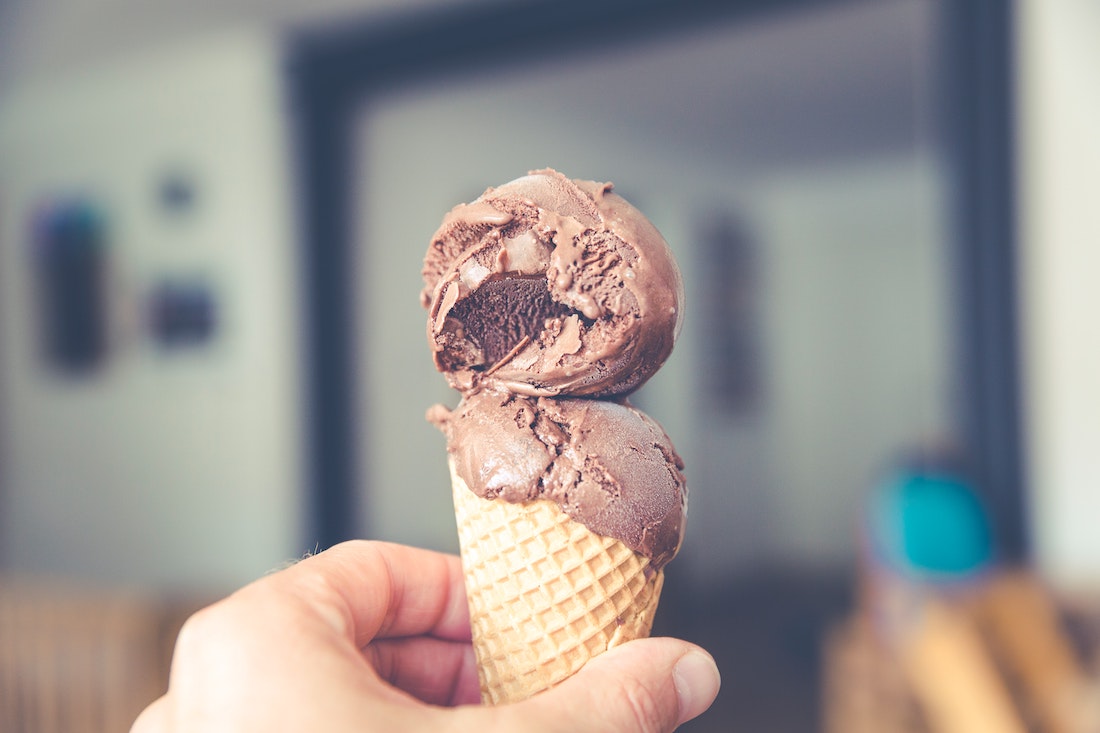 Bring Your Own Bag
Keep reusable bags in the car so you are always prepared for shopping stops while on the road.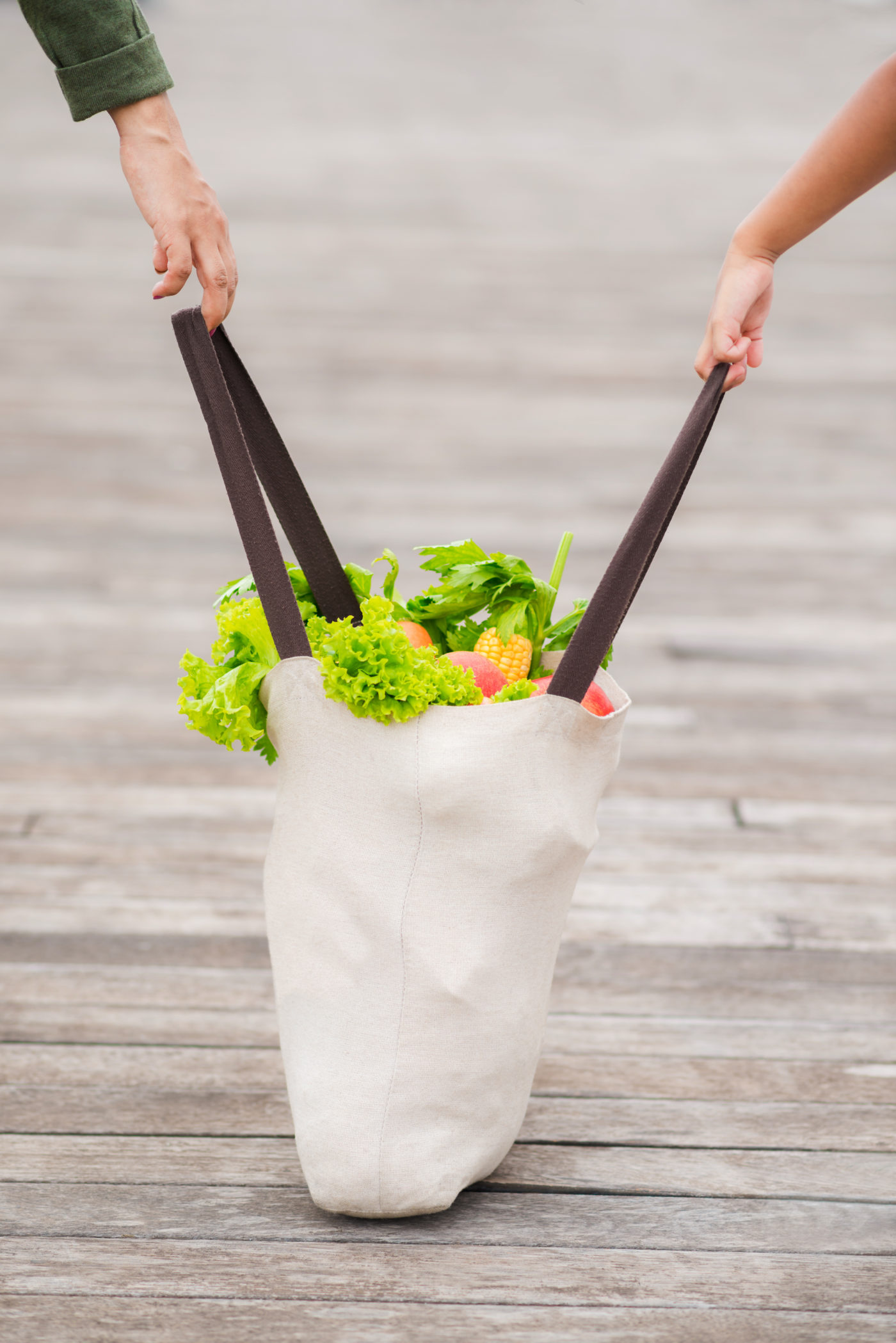 Plastic-Free Stops
Throughout your travels, check out markets and specialty stores to find food and products with minimal packaging. 
Farmer's Markets
Finding a local farmer's market is a great opportunity to purchase local produce and homemade foods. Bring a reusable bag with you for all your purchases and choose vendors that use minimal to none plastic packaging. Bring your own container for small fruits and veggies that might be sold in plastic baskets. Simply move the produce into your container and return it back to the vendor for reuse.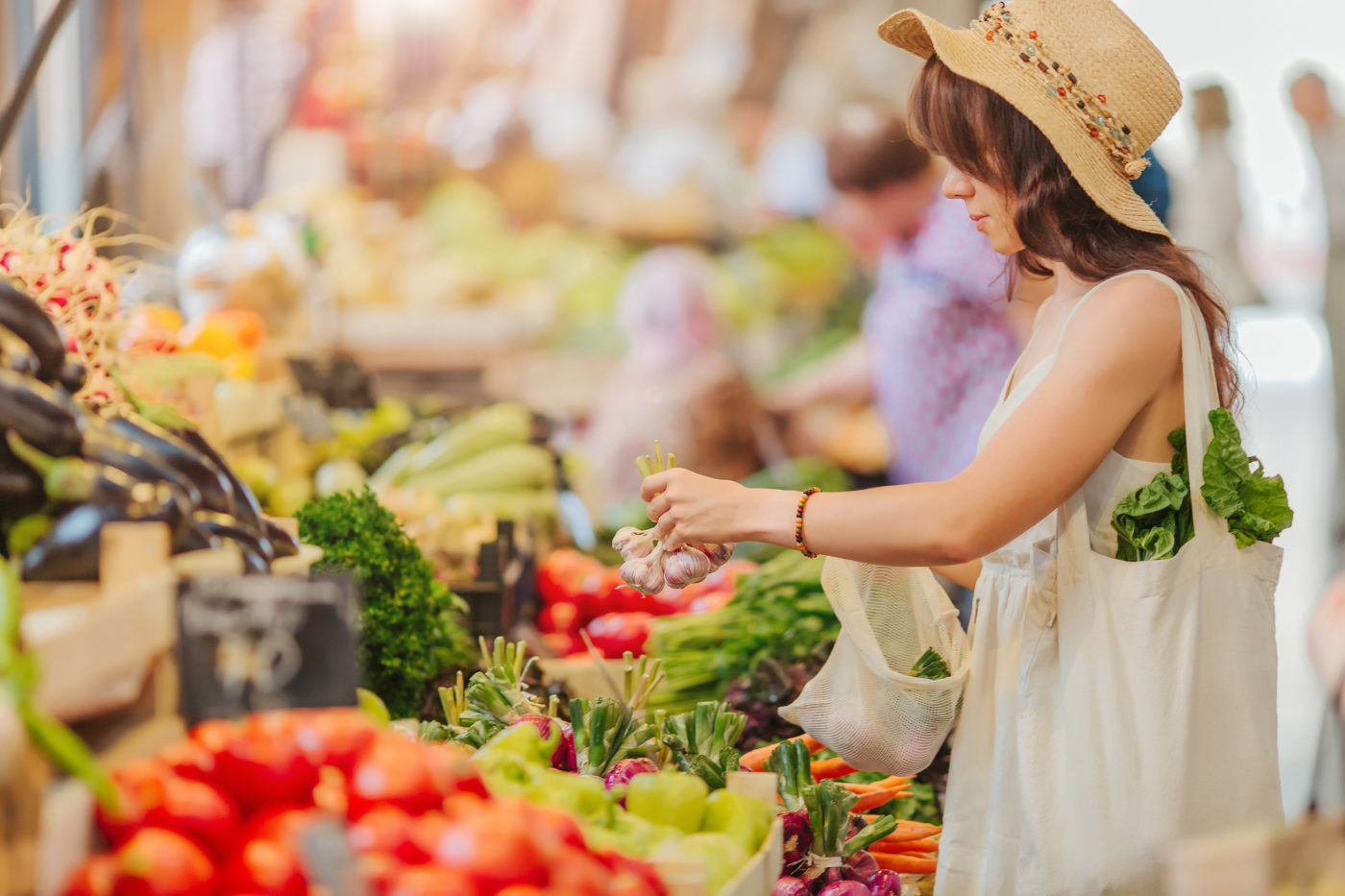 Waste-Free/Plastic-Free Stores
Plastic-free grocery stores and markets are popping up across the country. Check out our lists of plastic-free stores to see if there is one on your travel route and give them a visit!
Taking Action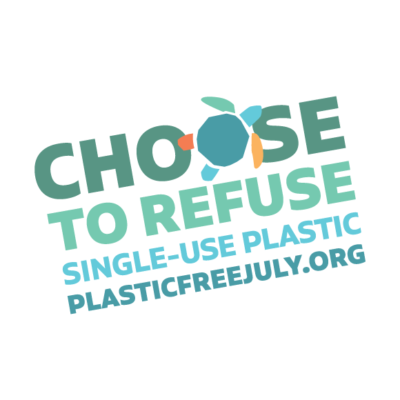 Take a Challenge
Take the Plastic-Free July Challenge 
Organize or Join a Cleanup
Gather friends, family, colleagues, or neighbours and difference in your community by organizing or joining a cleanup through Shoreline Cleanup. 
Start Planning for Fall
Summer can go by fast and fall will be here before you know it. The 20th annual Waste Reduction Week in Canada campaign runs Oct. 18 – 24, 2021. Start planning and promoting the week in your community, at your workplace, or school.
Proclaim Waste Reduction Week in your municipality, organization, business, or school. 
Light up a landmark in the campaign's colours, blue and green.
Learn and take action on on of Waste Reduction Week's seven themes.