Policy
Plastics Marketplace
Ontario
Positive Steps to Advance Recycling in Ontario
Government of Ontario transitioning responsibility of Blue Box materials to companies that produce them
Toronto, August 15, 2019: Governments at all levels, industry, environmental groups, and taxpayers across Ontario have long agreed the residential recycling framework that has been in place since 2002 requires overhaul to improve the province's stagnant diversion rate. Recycling Council of Ontario, which helped pilot the first Blue Box program in Kitchener in the 1980s, fully supports the Government of Ontario's direction to wind-up the existing cost-shared model between municipalities and business, and transition to a full Producer Responsibility model that gives industry 100 per cent financial and operational responsibility for its packaging and printed paper materials collected in the Blue Box recycling program.
"Today's announcement is an important first measure to reduce the amount of waste produced and improve the amount captured for recycling, and in particular, packaging and plastics," says Jo-Anne St. Godard, Executive Director, Recycling Council of Ontario. "The Blue Box program has been a great success with municipalities from all corners of Ontario diverting millions of tonnes of packaging from landfill.

"However, we have hit a plateau, and in order to improve, the best framework transfers full responsibility of cost to those that have the most influence: the companies whose packages the Blue Box continues to service. By taking on the full costs, producers will be better motivated to innovate, look at how best to increase recycling right across the province, and keep costs down."
Fully transitioning the Blue Box is expected to take six years to complete and the Government of Ontario has requested that current levels of service are maintained. During this time, stakeholders can examine opportunities for improvement, which includes standardizing the materials that are collected in all communities; setting specific targets for each of type of packaging including plastics; and incenting producers to design better packaging and a system that maximizes collection and recycling.
While the focus of the wind-up and transition is currently aimed at curbside collection only, concurrent consideration could be placed on how new policy could improve recycling in the institutional, commercial and industrial (ICI) sectors, which generates 60 per cent of Ontario's total waste that ends up in disposal.
"Renewing and improving Blue Box recycling can pave way for province-wide improvements for business and industry, and address Ontario's overall waste problem."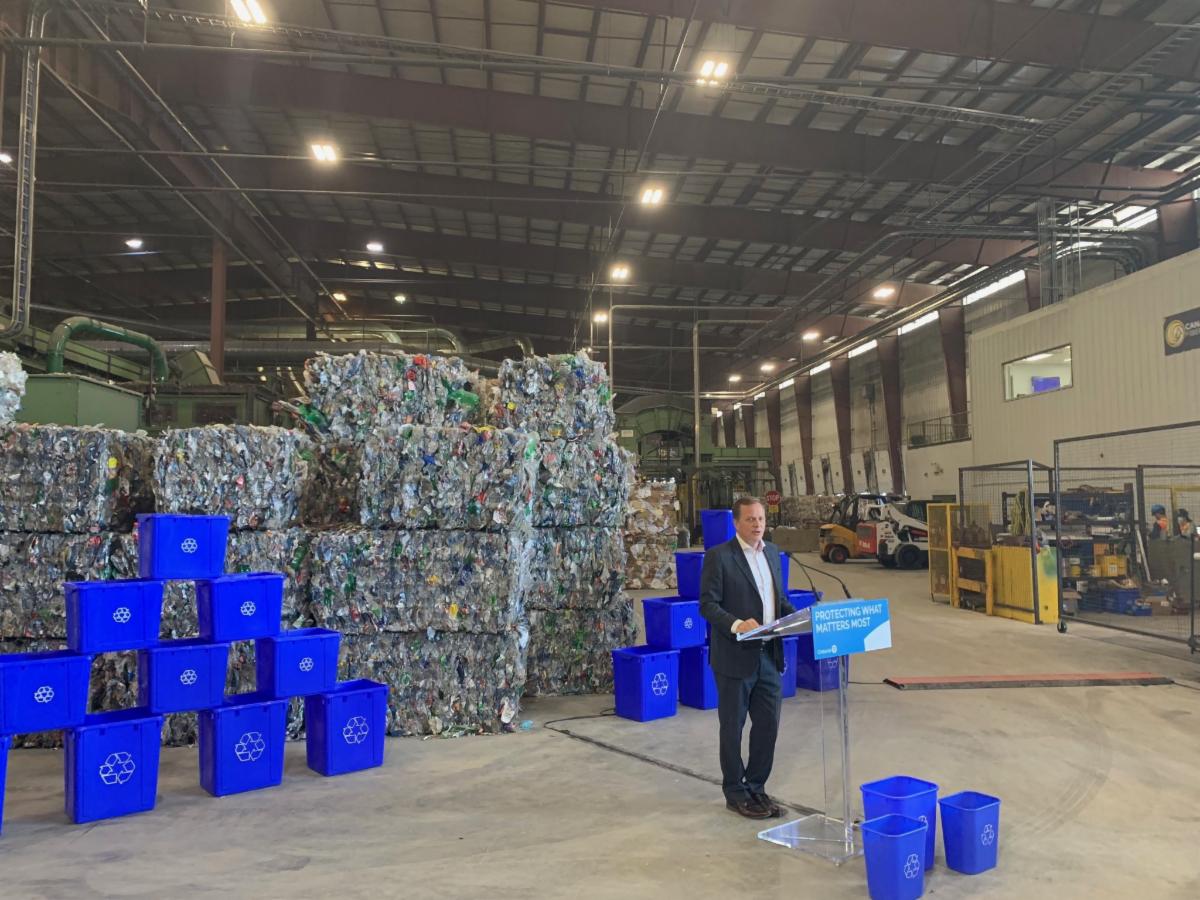 About Recycling Council of Ontario
Recycling Council of Ontario is an independent multi-stakeholder environmental charity with extensive experience in policy development, research, and marketing programs. Since 1978 our commitment to Reduce, Reuse, Recycle has driven our actions and is the bedrock of our efforts to facilitate the efficient use of resources to reduce waste and reduce associated greenhouse gas emissions. We are also fully engaged in advancing the circular economy that aims to maximize value and eliminate waste by improving the design and use of materials, products, and business models.
Contact: