Plastic-Free Grocery Stores: Ontario
As more Canadians take action to reduce their plastic footprint, bulk and plastic-free stores are starting to pop up all across the country. This pages lists the plastic-free stores in Ontario.
Toronto
Unboxed Market
Unboxed Market is the first zero waste store located in Toronto, ON, Canada. We are your one-stop shop for daily groceries, bulk goods, and home care products.
Address: 1263 Dundas St W, Toronto, ON 
Website: unboxedmarket.com
Bare Market
Bare market is your plastic-free, one-stop shop. You can expect to find:
Body care: bulk shampoo, body lotion, makeup and bubble bath. refillable, bulk, locally and/or sustainably sourced body care, DIY ingredients, home care, and food.
DIY ingredients: essential oils, butters and  minerals to carrier oils, extracts and clays.
Home care: laundry detergent, bamboo toothbrushes, non-plastic cleaning equipment, eco-friendly toys, and much more.
Food: bulk dry foods, dairy/vegan alternatives, proteins, and ready-to-go prepared foods.
Bare Market has a BYOC (bring your own container) program. Customers can bring any container they'd like to fill up on bulk goods. Forgot your container at home? They have a bare lending program (because sharing is caring) to use a container for a small, 100% refundable deposit. Bring it back anytime – clean, dry, un-chipped and with a receipt –  and you'll get your money back, guaranteed.
Address: 1480 Danforth Ave. Toronto, ON
Website: baremarket.ca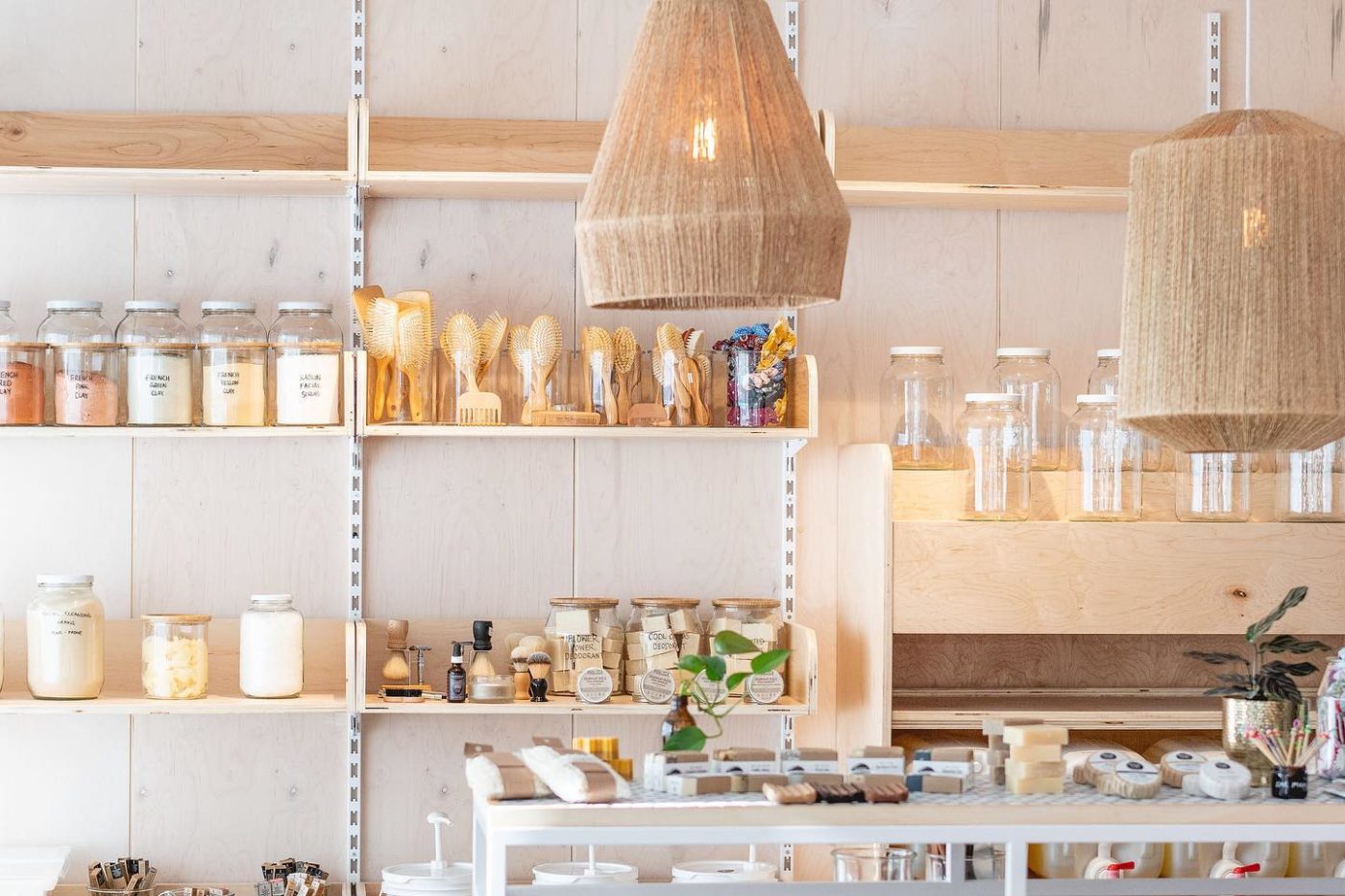 Annex Market
Annex Market began in late 2019 as a solution for a local farmer who couldn't bring organic beans to market. Annex Market is reinventing the grocery store by making local food and sustainable goods available to all at affordable prices.
Address:  783 College St, Toronto, Ontario
Website: annexmarket.com
---
Ottawa
NuGrocery
At NU, products are offered in bulk or redeemable glass containers.
For bulk products, just follow these simple steps:
Bring a clean container from home
Weigh and label your empty container
Fill your container with product
Pay for your product (tare deducted)
Eat
Wash your container
Start again!
When you shop the NU way, you create no packaging waste. Nothing at all. You also reduce food waste and save money because you only buy the quantities that you really need.
Address: 1130 Wellington West Ottawa, ON
Website: nugrocery.com