Plastic Action Centre has compiled a list of some of the best educational books for kids that address the issue of plastic use and waste. Have a favourite educational book on plastics not yet listed here? Let us know! 
---
Junk Raft: An Ocean Voyage and a Rising Tide of Activism to Fight Plastic Pollution
By Marcus Eriksen
News media brought the "Great Pacific Garbage Patch" into the public consciousness. But when Marcus Eriksen cofounded the 5 Gyres Institute with his wife, Anna Cummins, and set out to study the world's oceans with hundreds of volunteers, they discovered a "plastic smog" of microscopic debris that permeates our oceans globally, defying simple clean-up efforts. Link to book.
---
All the Way to the Ocean
by Joel Harper
An uplifting story about two best friends, Isaac and James, and their discovery of the cause and effect relationship between our cities' storm drains and the world's oceans, lakes and rivers. It is sure to inspire both young and adult readers alike and teach a timeless life lesson–If we all do our part, a cleaner, safer environment is indeed within our reach.
---
One Plastic Bag: Isatou Ceesay and the Recycling Women of the Gambia
by Miranda Paul
Plastic bags are cheap and easy to use. But what happens when a bag breaks or is no longer needed? In Njau, Gambia, people simply dropped the bags and went on their way. One plastic bag became two. Then ten. Then a hundred. Link to book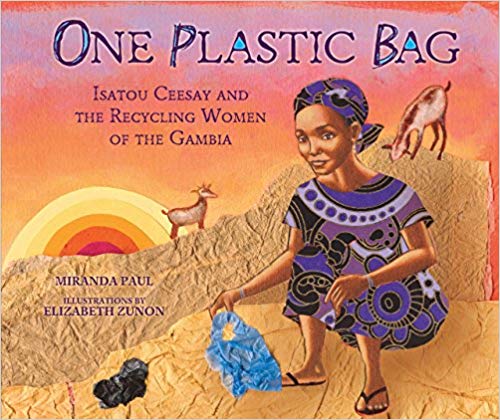 ---
Plastic, Ahoy!: Investigating the Great Pacific Garbage Patch
by Patricia Newman
Plastic: it's used to make everything from drink bottles and bags to toys and toothbrushes. But what happens when it ends up where it doesn't belong– like in the Pacific Ocean? How does it affect ocean life? Is it dangerous? And exactly how much is out there? A team of researchers went on a scientific expedition to find out. They explored the Great Pacific Garbage Patch, where millions of pieces of plastic have collected. The plastic has drifted there from rivers, beaches, and ocean traffic all over the world. Most of it has broken down into tiny pieces the size of confetti. For nearly three weeks at sea, researchers gathered bits of plastic and ocean organisms. These samples helped them learn more about the effects of plastic in the ocean. Follow along on the expedition to find out how scientists studied the Garbage Patch– and what alarming discoveries they made. Link to book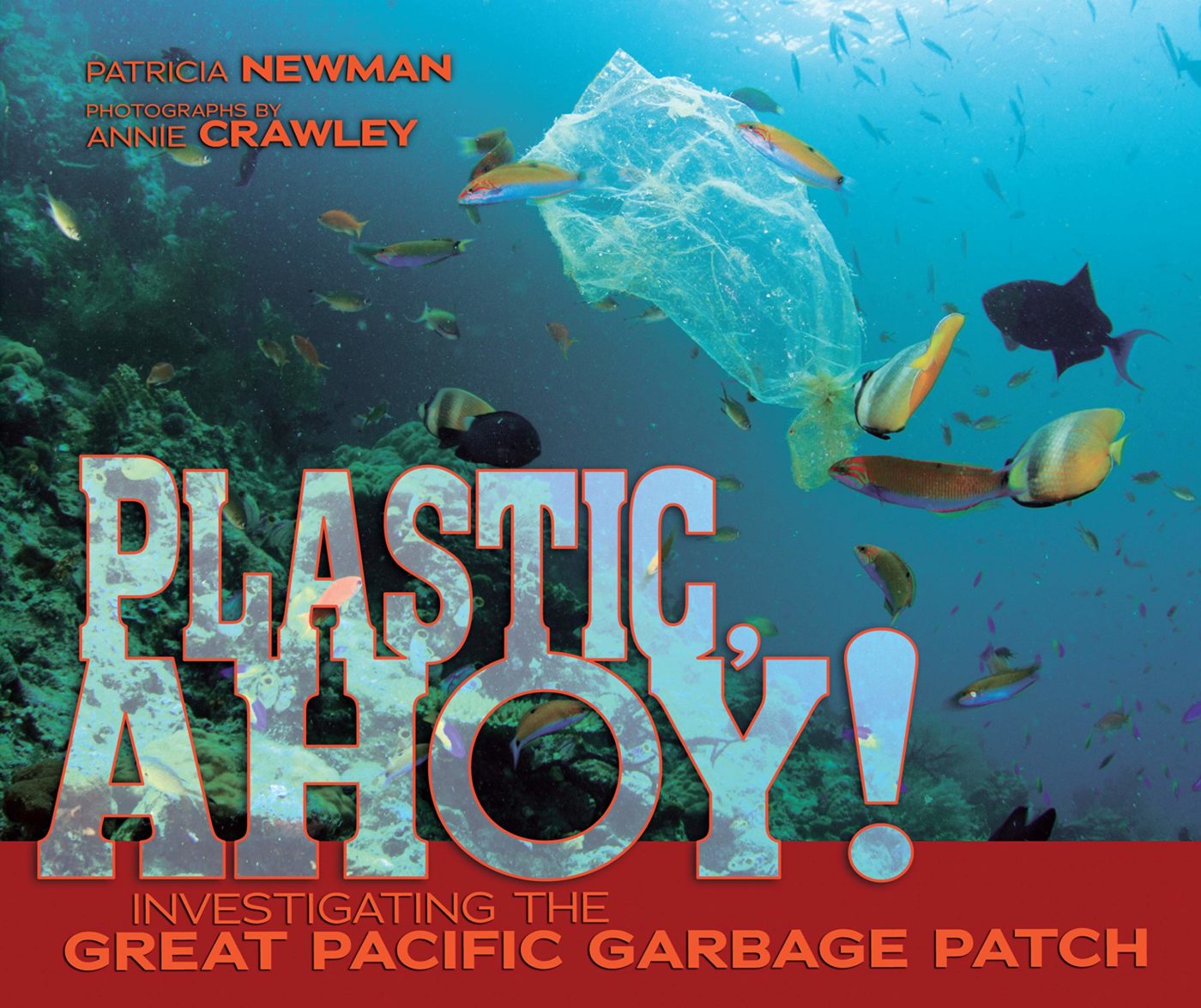 ---
1, 2, 3 Who is Cleaning The Sea?
by Janina Rossiter
Inspired by powerful visuals of ocean pollution, this book will teach your child not only numbers and how to count but also the importance of taking care of our environment. Children will love learning how little changes they make can protect our planet. Link to book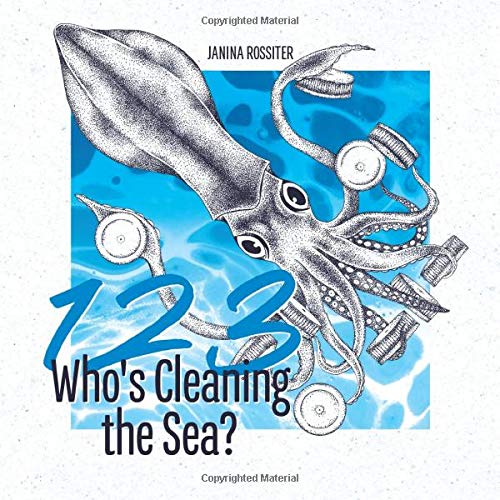 ---
The Adventures of a Plastic Bottle: A Story About Recycling
by Alison Inches 
Learn about recycling from a new perspective!  Peek into this diary of a plastic bottle as it goes on a journey from the refinery plant, to the manufacturing line, to the store shelf, to a garbage can, and finally to a recycling plant where it emerges into it's new life…as a fleece jacket! Link to book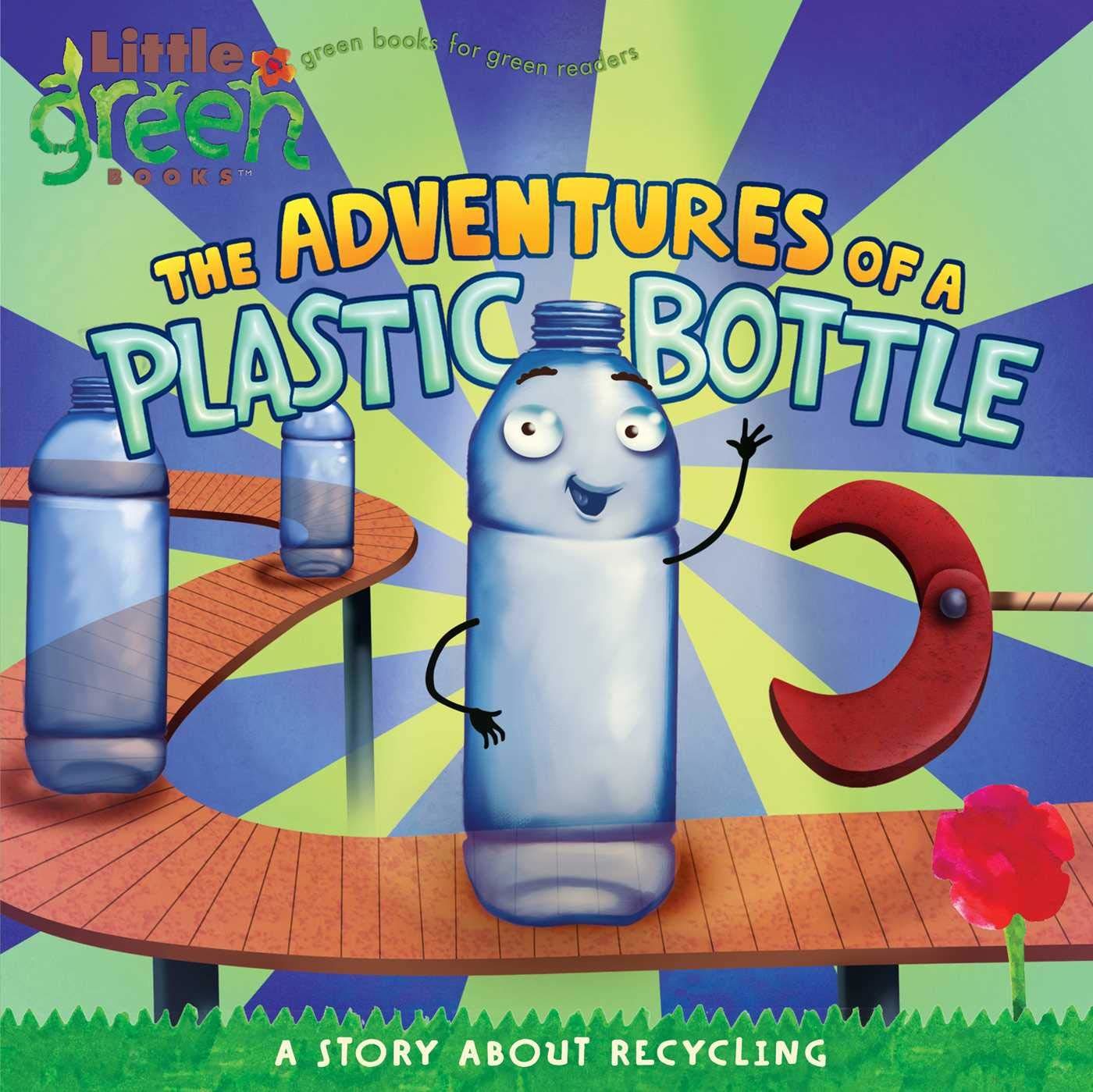 ---
What a Waste: Trash, Recycling, and Protecting our Planet
by Jess French
This environmental book will teach young ecologists about how our actions affect planet Earth. Discover shocking facts about the waste we produce and where it goes. Did you know that every single plastic toothbrush ever made still exists? Or that there's a floating mass of garbage twice the size of Texas drifting around the Pacific Ocean? Link to book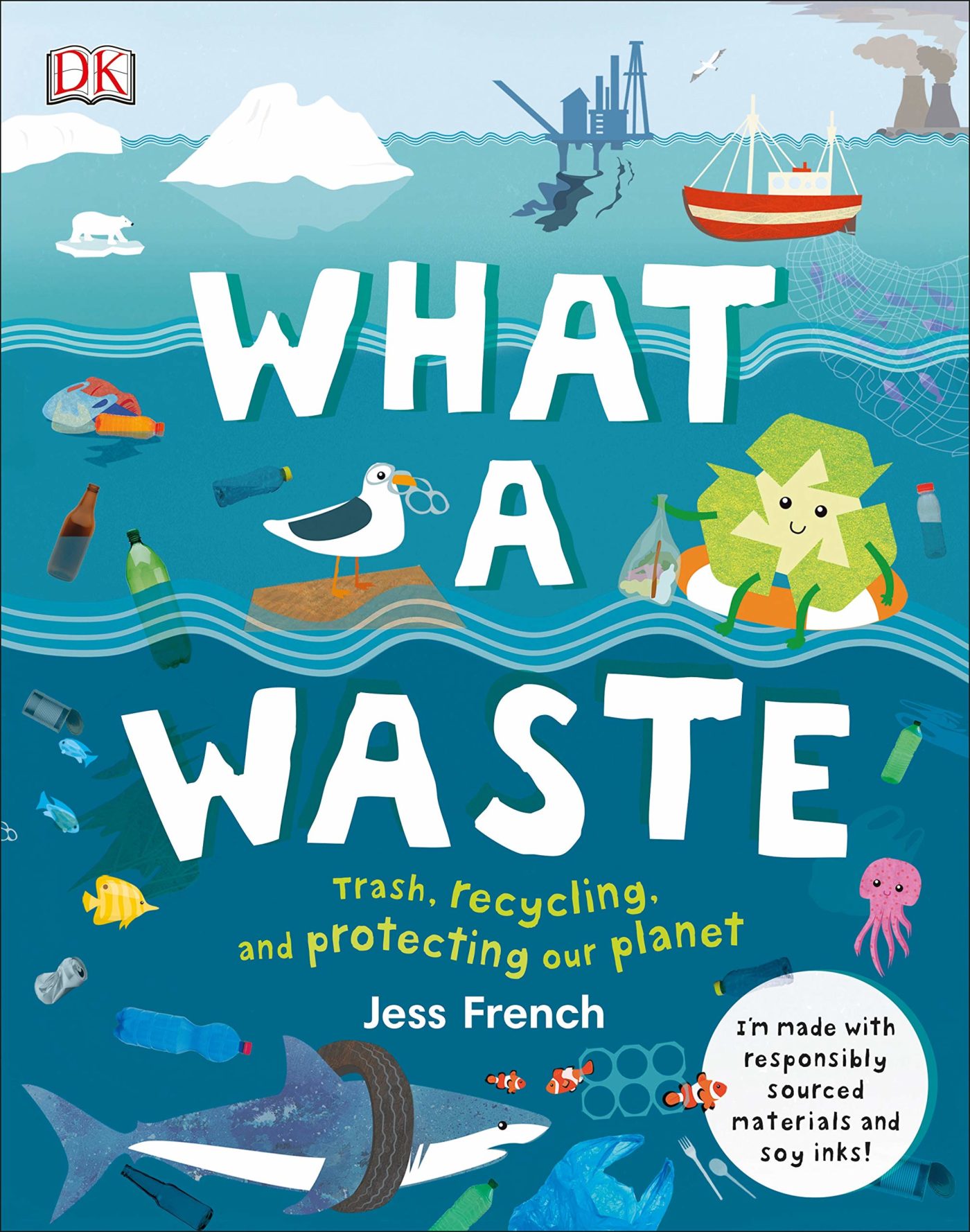 ---
A Planet Full of Plastic
by Neal Layton
Everything is made of stuff. Some things are made of paper, like this book. And some things are made of PLASTIC. If you look around you, plastic is everywhere. Even in places where it's not meant to be. If it drops to the ground, it doesn't rot away – it sticks around for ever.Our world is drowning in plastic, and it's a big problem. Award-winning author-illustrator Neal Layton is here to explain where plastic comes from, why it doesn't biodegrade, and why that's dangerous for animals and humans alike. But he's also FULL of ideas for how you can help! From giving up straws in juice cartons to recycling all we can and taking part in a beach clean, A Planet Full of Plastic will get young readers excited about how they can make a difference to keep Planet Earth happy.This brilliant non-fiction picture book, illustrated in Neal's trademark collage style, is perfect for readers aged 4-7 who love nature and want to help the environment. Link to book.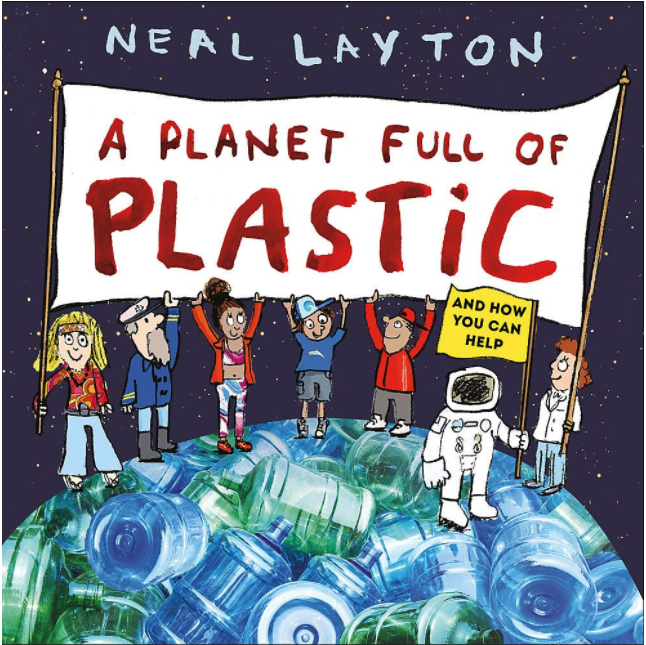 ---
The Plastic Problem
by Rachel Salt 
The shocking truth of plastic's impact on our planet — and what we can do about it.
The data is in and it's bad. We create and throw away too much plastic, and it is killing our planet. However, too many people have very little idea about just how far this problem reaches, and those who do know feel helpless with the enormity of the task at hand.
To fill this void and provide some hope is Rachel Salt's simple and transformative book, The Plastic Problem.
As a producer for the award-winning and wildly popular YouTube channel AsapSCIENCE, Salt is accustomed to taking big, complicated concepts and translating them into entertaining and easy-to-understand segments. She applies the same methodology to The Plastic Problem. The result is a critically important book that will change the lives of those who read it. Never before has the problem been presented in such an impactful way. Readers of any age will emerge from this book with a thorough understanding of the problem, its individual and global impacts, and — most importantly — hope for the future.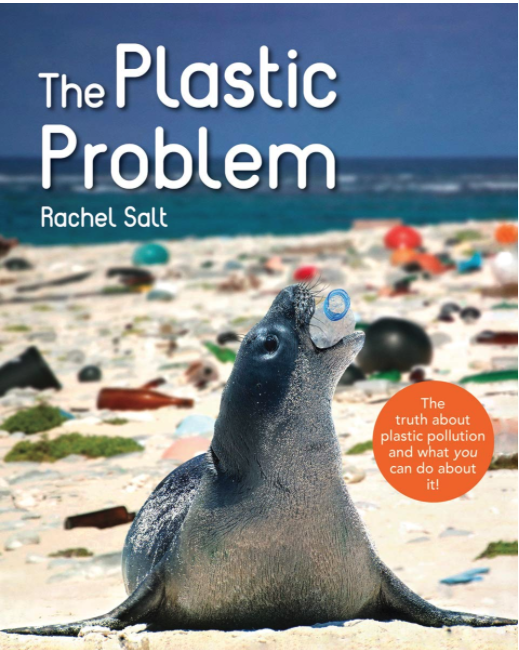 ---
Plastic Sea: A Bird's-eye View
By: Kirsti Blom & Geir Wing Gabrielsen
Plastic garbage knows no borders. In the sea, it floats on ocean currents and makes its way around the globe, threatening seabirds and animals that eat it by mistake and are sometimes caught in plastic waste. Told from the perspective of a Northern Fulmar, a seabird that lives across the oceans of the northern hemisphere, Plastic Sea: A Bird's-eye View uses the most up-to-date science to offer insight into a growing environmental crisis with global implications. If we continue to waste as much plastic as we do today, there will be more plastic than fish in the sea by 2050. Fortunately, there are actions we can take as individuals and as a global community to reduce plastic waste in our oceans. Plastic Sea is an invitation to give seabirds, animals, and the Earth itself a chance to thrive again. Link to book.