Circular Economy
Reuse
Policy
International
Story 3: France's Anti-Waste and Circular Economy Law Drives Reuse
France is shaping a system-wide transition towards a circular economy with an ambitious new law that has introduced several measures that are a world first.
France has designed a regulatory tool to address the large quantities of perfectly good products being unnecessarily destroyed, wasting energy and resources used to produce goods. France sees unnecessary waste as an economic, environmental, and social issue. France adopted its comprehensive Anti-waste Law in 2020. The law aims to eliminate waste and pollution from the design stage and transform the system of production, distribution, and consumption from a linear to a circular economic model. It encourages businesses across various sectors, municipalities, and citizens to eliminate waste and adopt more circular practices and prohibits the destruction of unsold products.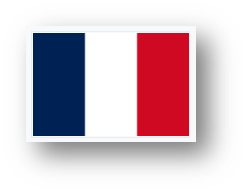 The law aims to:
phase out single-use plastic packaging by 2040;
eliminate waste by encouraging reuse and supporting charitable organisations;
tackle planned obsolescence;
promote a better resource management system from the design stage to the recovery of materials;
provide more transparent information to consumers.
The law has introduced measures to shape the transition to a circular economy. France is the first country to ban the destruction of unsold non-food products. Rather than landfill or incinerate unsold goods, companies will now have to reuse, donate or recycle their unsold products.  It is also the first country to introduce a mandatory repairability index on electronic and electric products, such as smartphones, laptops, washing machines, and televisions. This measure aims to increase the proportion of products that get repaired, by making manufacturers consider repairability at the design stage and consumers aware of repair options when purchasing a device.
The law also aims to stimulate societal transformation by creating funds to foster the creation of 70,000 jobs in reuse networks and encouraging the donation of unsold goods to charitable organisations, France is also promoting circular solutions.
URLs
https://ellenmacarthurfoundation.org/frances-anti-waste-and-circular-economy-law#:~:text=France%20is%20the%20first%20country,or%20recycle%20their%20unsold%20products.
https://www.legifrance.gouv.fr/loda/id/JORFTEXT000043458675
The European Union (EU) project on Reducing Plastic Waste in Canada