Single-use Plastic
Take Action
Northwest Territories
Inuvik youth take action on plastic waste
Youth in Inuvik are taking action in their community, calling for a ban on single-use plastics. Plastics are not currently recycled in Inuvik, aside from beverage containers which are collected through a deposit-return program. 
Meeting with their local Northmart
Youth from the community group Climate Action Inuvik met with local Northmart Manager, Kevin Giesbrecht at Inuvik Town Hall on April 3 to ask questions about the use of plastic in his store. The main topics of concern were plastic bags and the amount of plastic wrap used on produce.
Students brought up the fact if other nearby communities can implement plastic bag bans, then why can't Inuvik?
"I would like to definitely look into maybe, possibly, not having plastic bags anymore," Kevin Giesbrecht said at the end of the meeting.
In the meantime, Northmart invited the students to come to the store and hand out 2,000 reusable cloth bags to customers.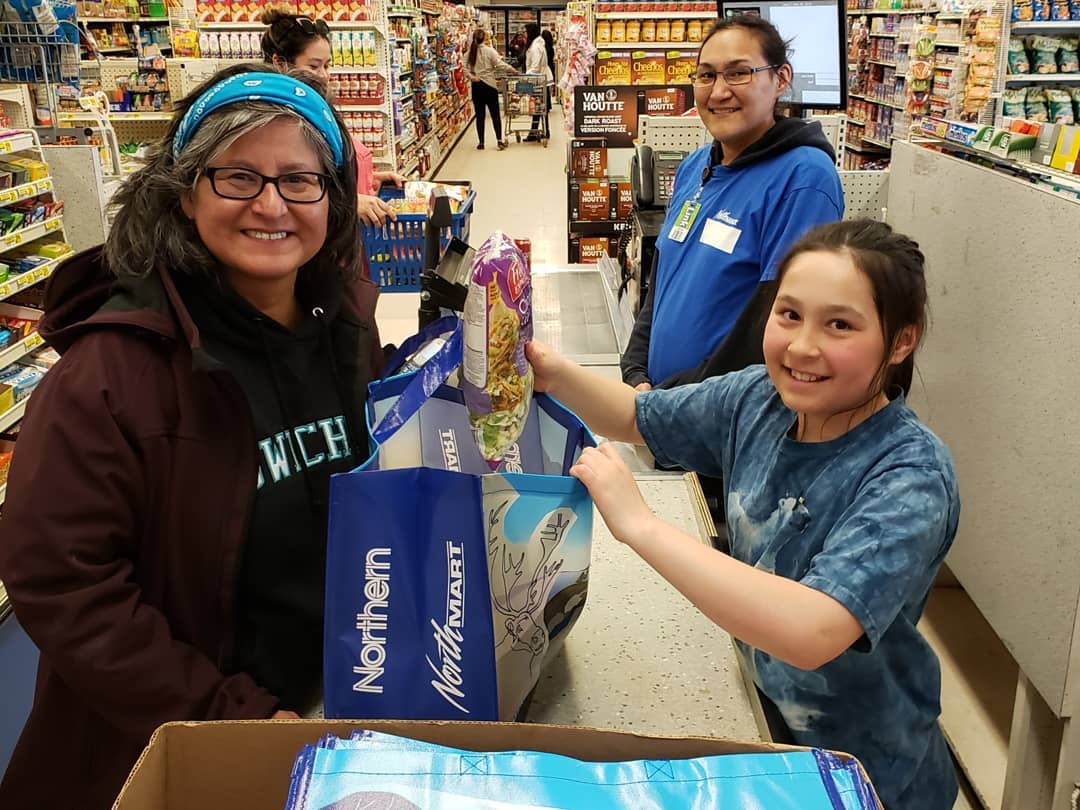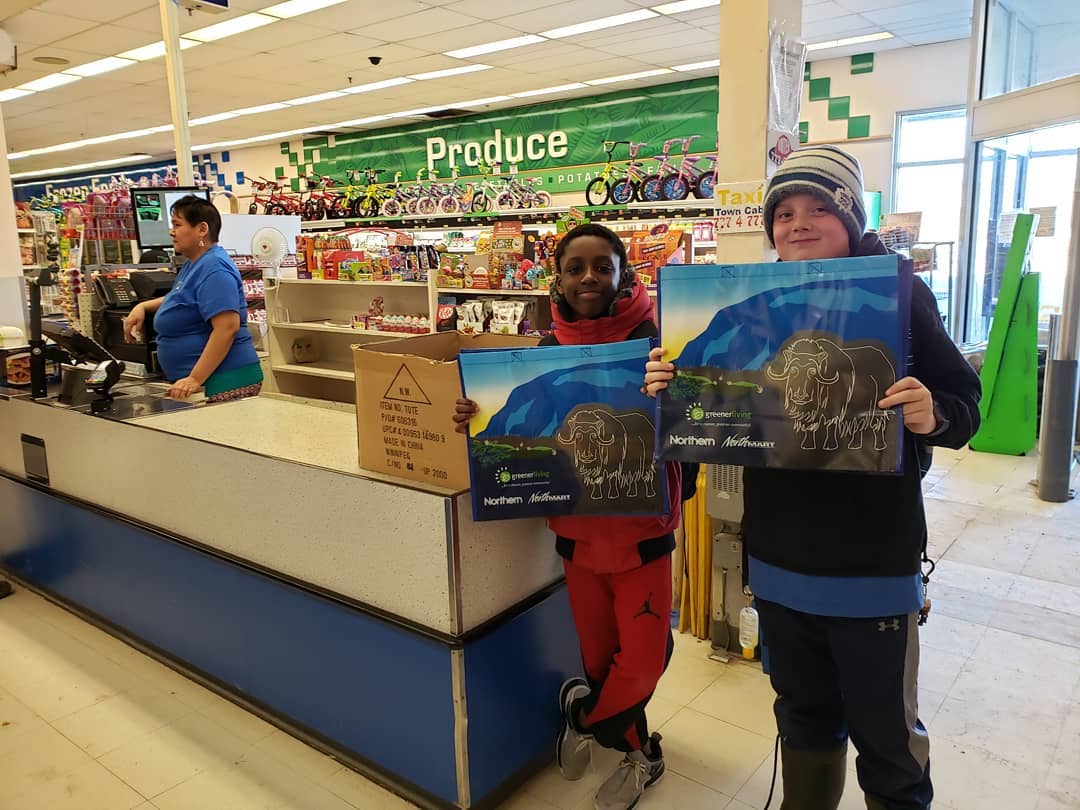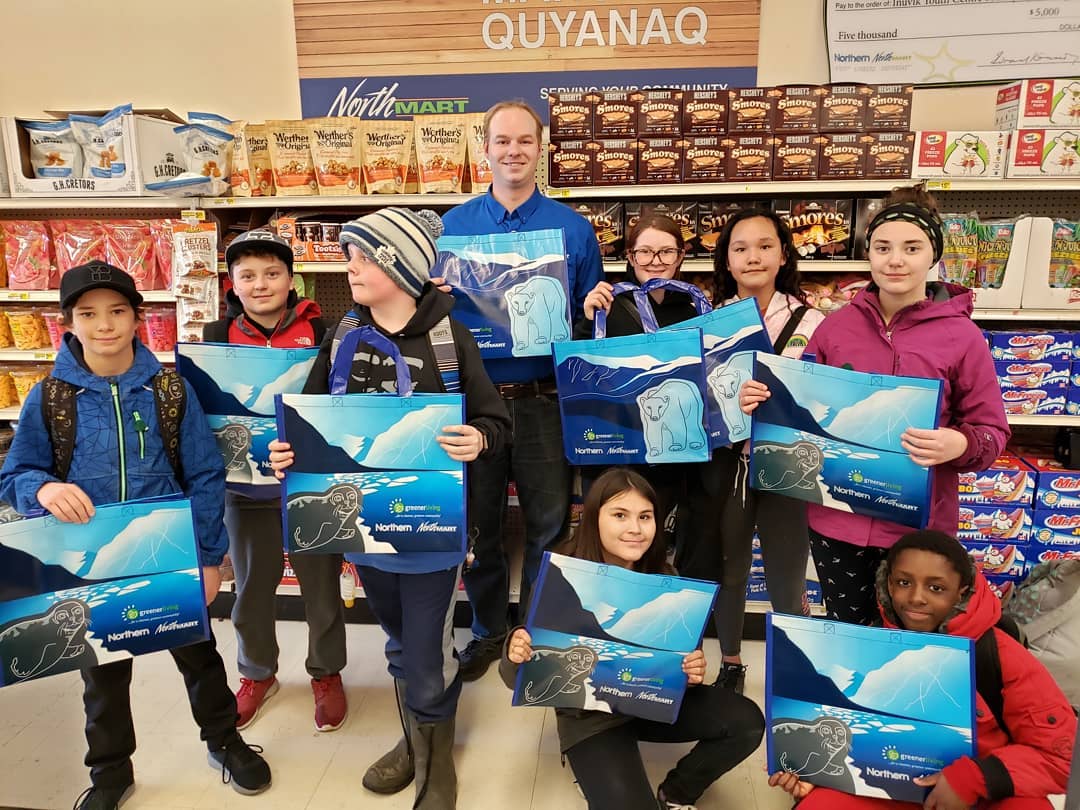 #FridaysForFuture Climate Marches
Inuvik youth were inspired by the #FridaysForFuture movement, which includes youth around the world skipping school on Fridays to march for action on climate change. On Fridays since March, Climate Action Inuvik comes together and marches in front of local businesses to raise awareness on the issue of plastic waste and put pressure on implementing single-use plastic ban in the community.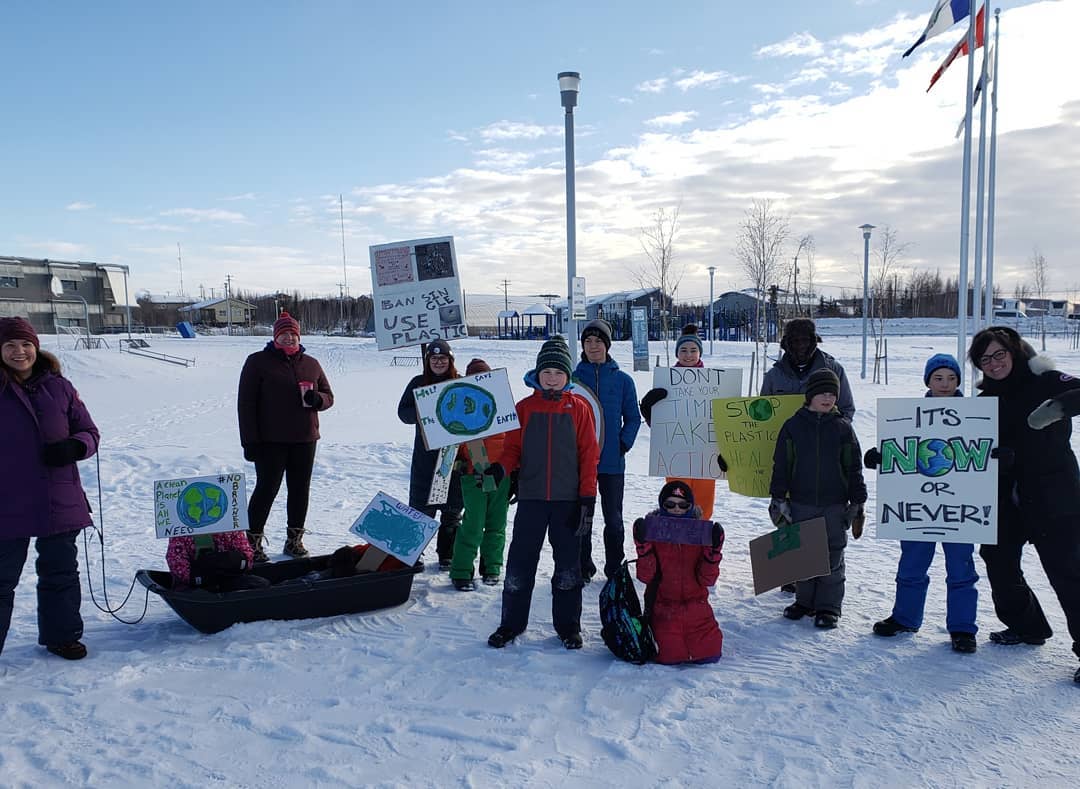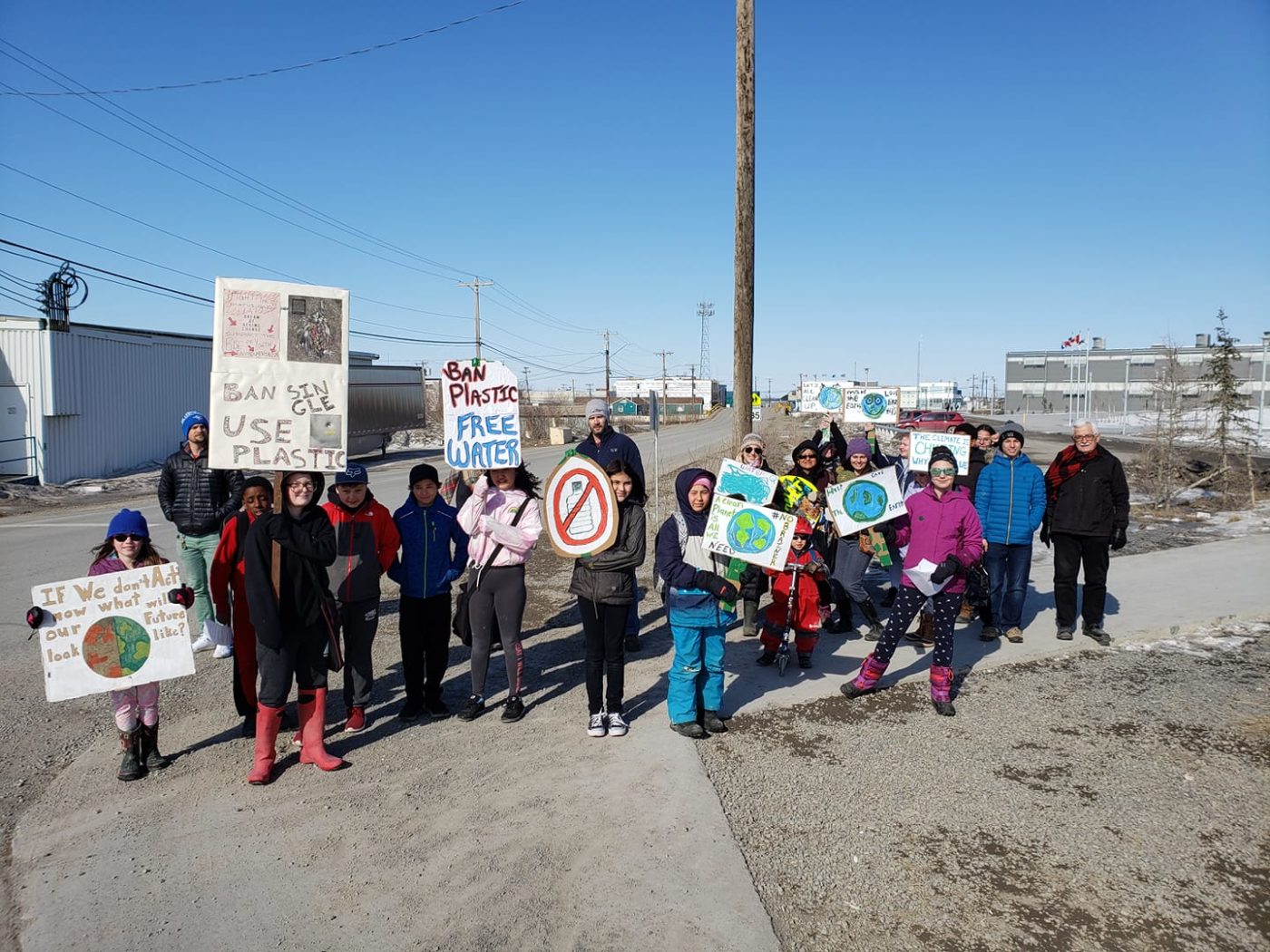 Read the CBC News Story